Mills Pano
Facilitates formwork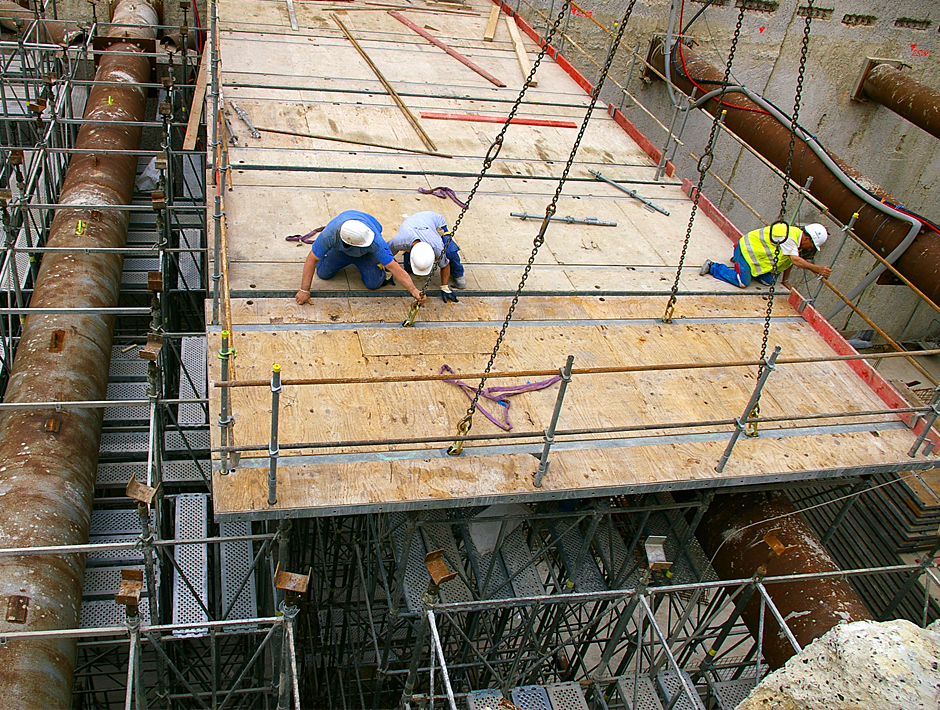 The Mills Pano horizontal formwork system has been designed to adapt to Mills Tour shoring. It can also be used on metal-profile type horizontal crossings.
Also, to ensure the free movement of personnel during building construction, it can be used to create large surface areas for working around façades.
Advantages :
Machine-welded structure in hot-dip galvanised steel.
Primary and secondary girders guarantee compactedness and significant load recovery.
Lifting, sliding and safety accessories.
Comes in 4 standard dimensions:
– lengths: 6m and 4m.
– widths: 1.25m and 2.5m.
"Gusset" panels for access viaducts.
See the techncial documentation (Only in French):




















Examples: