Mills Pano: Horizontal formwork panel
Facilitates formwork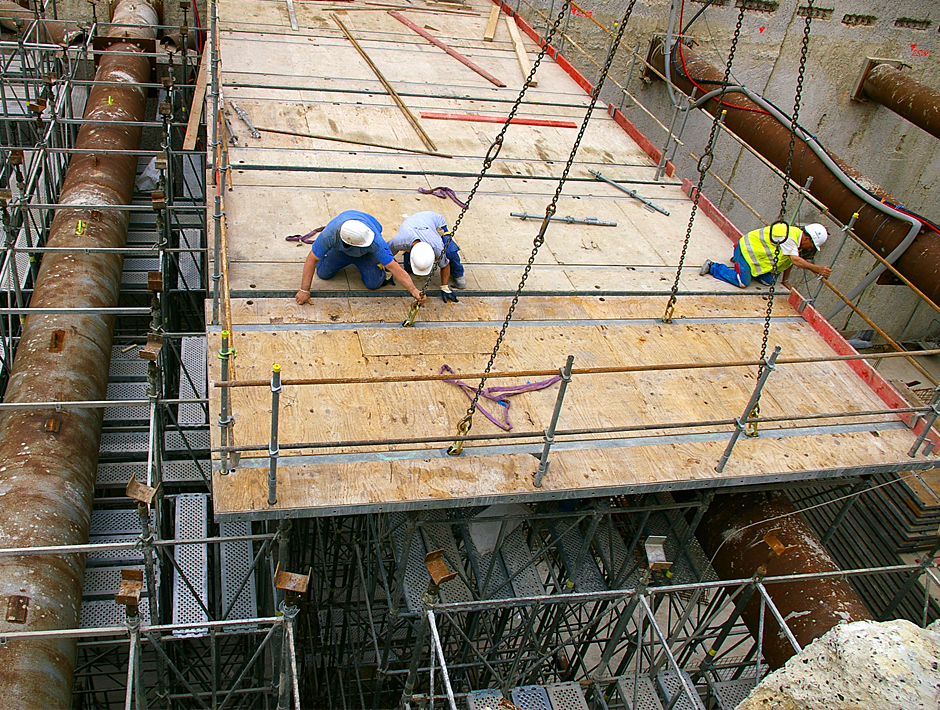 The Mills Pano system is a complete horizontal formwork system, particularly intended for carrying out slabs cast in place in the field of public works and structures.
It is also used to create service decking at the building edge, for example.
Mills Pano supplements the Touréchaf falsework system.
It contains accessories that meet the needs for finishing, handling, storage and implementation, in compliance with safety.
For optimum use, each Mills Pano formwork must undergo calculation specifically for it.
Advantages :
Machine-welded structure in hot-dip galvanised steel.
Primary and secondary girders guarantee compactedness and significant load recovery.
Lifting, sliding and safety accessories.
Comes in 4 standard dimensions:
– lengths: 6m and 4m.
– widths: 1.25m and 2.5m.
"Gusset" panels for access viaducts.
See the technical documentation: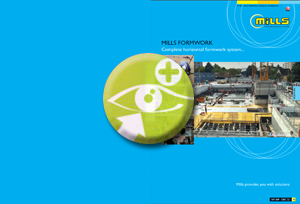 Examples: