History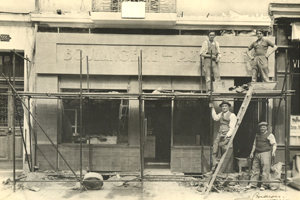 From its early days, Mills has passed down its traditional knowledge and ways of working from generation to generation.
1939 – Mills is set up by Théodore Coppel, engineering graduate of ESE (higher school of electrical engineering) and Jean-Jacques Coulon, engineering graduate of ECP (central school of Paris) in order to promote the use of "Tube & Coupler" in scaffolding and shoring. Its head office is located at Boulevard de Clichy, Paris 9; the shop is at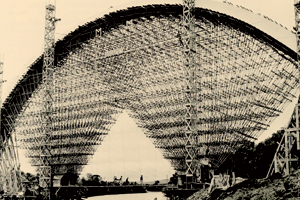 Gennevilliers (92).
1946
–
Post-war reconstruction.
The only material used is "Tube & Coupler". The company's core business is sales, with our without assembly.
1952
–
Mills opens in Brazil.
Roger Loubaresse and later Pierre Jouanneau are involved in major construction projects such as the viaduct over the river Papagayo and the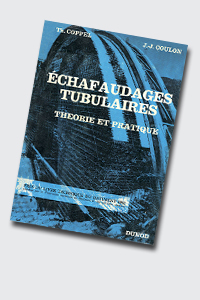 cathedrals in Brasilia and Sao Paulo.
19
56
– Agency opens in
Lyon
by the MD, Boris Peskine.
1958
– Shoring work for
the vaulted roof of the CNIT
at La Défense in Paris, with a total of 280km of tubing, positions Mills as one of the major companies in the sector.
19
61
– Mr Coppel and Mr Coulon
publish "Tubular Scaffolding"
which would become the reference for calculating scaffolding and shoring projects.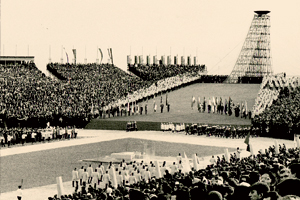 1968
– Mills takes involved in numerous civil engineering and public works projects. Sporting infrastructures are installed for the
Olympic Games in Grenoble.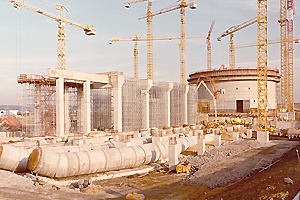 1969
– Mills is acquired by Vincey Bourget (Usinor Group). Under the direction of CEO Bernard André and MD Boris Péskine, the company moves to its
current site at Bourget.
1970
–
Agencies are opened in Marseille and Bordeaux
and Mills Plato – one of the first frame facade scaffolding – is launched.
1971
– Launch of a new shoring tower:
the Mills Tower
. It would become a success worldwide.
1974
– Creation of
Mills Service Scaffolding
. Bernard André names Jean-Jacques Cavalier as MD.
1983
– Sales and marketing of
Mills Acram
– multidirectional scaffolding for construction and industry.
1984
– Mills becomes a subsidiary of Gtm-Entrepose. Jean-Jacques Cavalier is named CEO and Bernard Guinet is named MD. Jean-Jacques Cavalier contributes to the setting up of the
professional union Sfece
, of which he becomes long-term chairman. Some years later, Bernard Guinet re-takes the reins for nine very busy years.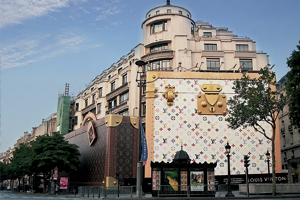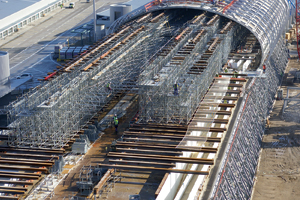 199
0
– Creation of
Mills Tourétai
, a shoring system for construction projects. Bernard Guinet becomes the new CEO, supported by Jean-François Roche as MD.
1995
–
Mills Japan
is established.
1998
– The company EMI is set up to promote the products of Mills and Entrepose Échafaudages internationally. Mills installs shoring for construction of the
Stade de France.
2000
– Launch of the
Mills Touréchelle
, shoring tower for construction.
2002
– Autonomy: Suez Group sells its scaffolding division, including Mills, as part of an LBO, giving rise to Scaff'Holding group.
2003
– Creation of an
in-house school
for training in scaffolding and shoring.
2005
– Launch of Scaff'cad,
3D design software.
2006
– Opening of
Mills subsidiary in Algeria.
2007
– Mills gains
ISO9001
quality management certification. Jean-Michel Léon is appointed as CEO, and Fabrice Fay as technical director.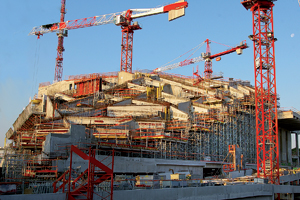 2009
– Mills designs
Touréchaf
, a new, highly innovative shoring tower that is easy and totally safe to use.
2010
– Fabrice Fay becomes MD.
2011
– Fabrice Fay becomes
the new CEO.
2012
–
Touréchaf is rewarded
by Caisse d'Assurance Maladie (Health Insurance Fund) and receives the Gold Awards at Intermat.
Mills has passed down knowledge from generation to generation…