Site installations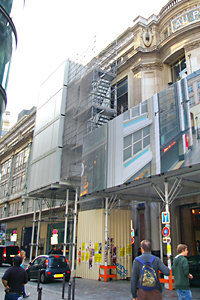 As well as providing scaffolding structures, Mills also creates site services including traffic routes, protected access, site facilities equipped with locker rooms, toilets, fluid connections, waste management and recovery and security.
Mills also offers to dress scaffolding and pavillions with decorative, acoustic or dust control canvases to improve relations with neighbours in the surrounding area.
Site installations integrated in the environment.