Site staircase
To move safely around the site.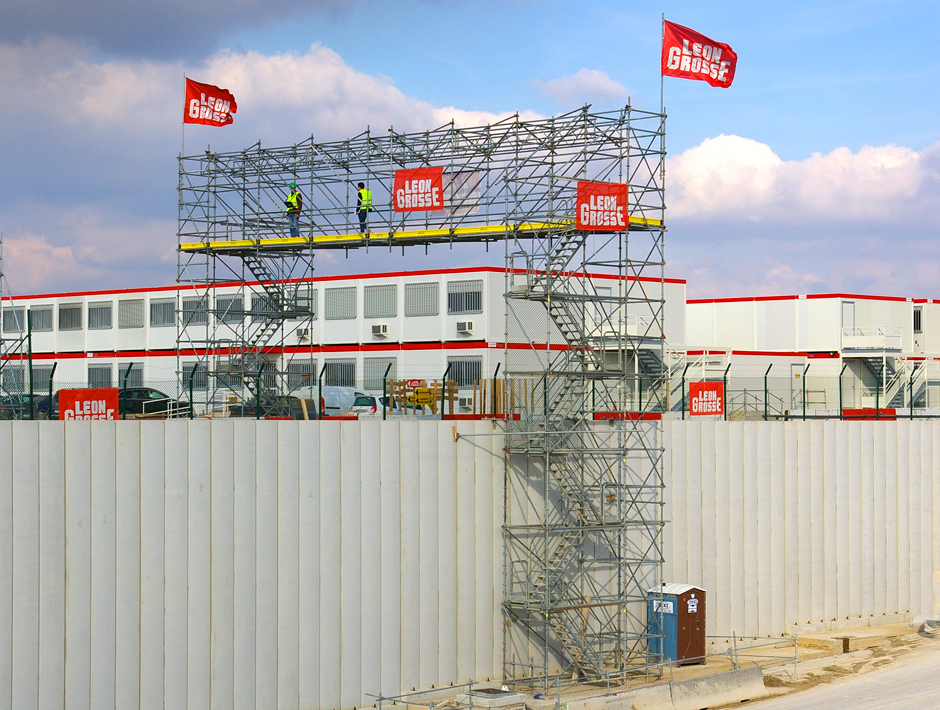 The Mills site staircase is high quality and robust and increasingly in demand on sites.
With accessories, it can serve all heights and link to access bridges.

Advantages:
Mills Acram structure with only 4 newel posts.
Less need for ground construction: 3.00 x 1.50 m or 3.00 x 2.00 m.
Cranable.
Possibility of a landing every 0.50 m thanks to suitable stringers.
See the technical documentation (Only in French):
















Examples: