Mills Plato
Category 1 MDS scaffolding (with aluminium/wood platforms)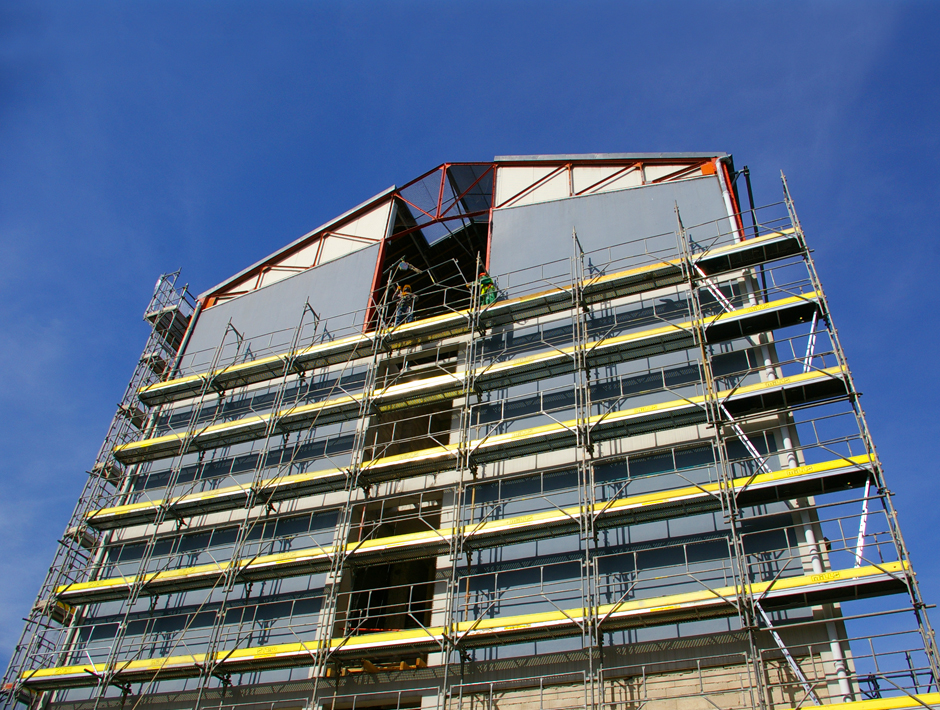 This open-frame scaffolding is one of the most efficient in its category (class 5 with 2.50 m steel platforms). It is ideal for scaffolding large surface areas on straight or circular walls.
For use with aluminium/wood or steel platforms. Safety railings can be fitted on the inside and outside.
And of course, it meets all safety requirements for assembly and use.
Advantages:
Assembly and operation railings to ensure absolute safety for assemblers and users.
Category 1 MDS with aluminium/wood platform.
Symmetrical frame for installing the railing and diagonals on street and façade sides.
Easy assembly with interlocking elements.
Specially suited for circular surface areas.
Compatible with Mills Acram.
See the technical documentation (Only in French):


Examples: