Tourechelle
Efficient and safe.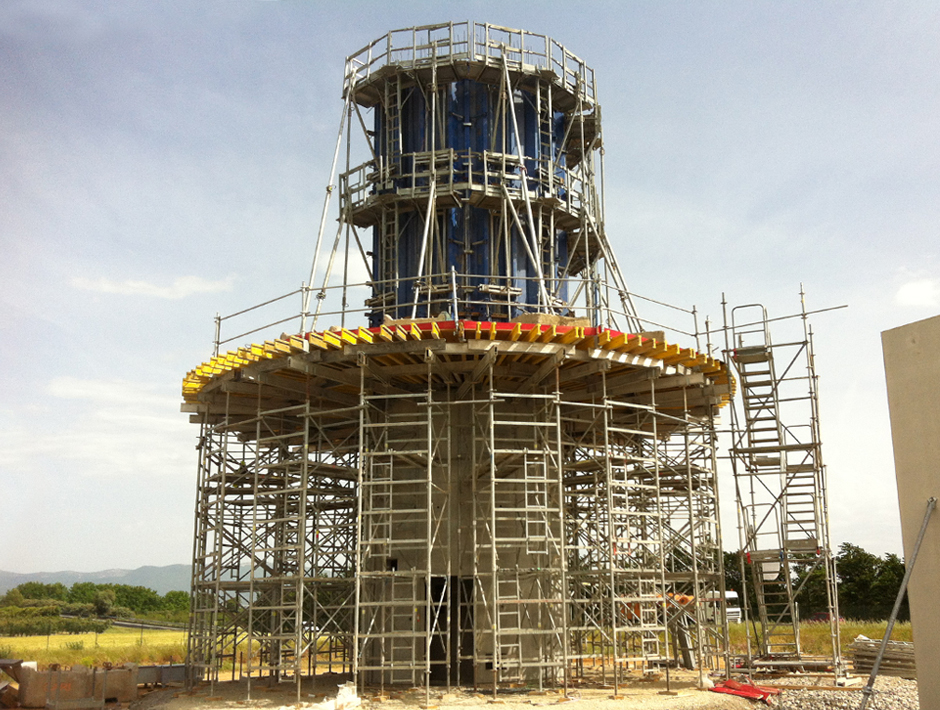 Designed for all types of construction use up to 10m high.
Advantages:
Simple to assemble with connector-free ladder attachment.
Transverse horizontal bar for easy installation and increased load carrying capacity.
Safety cross-brace to ensure bracing and guard rail functions when the ladder is moved.
Load carrying capacity per rail: 4.5 tonnes per standard with jacks at the top.

See our realisations: