Stock management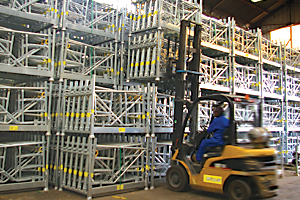 Mills can manage your investment in equipment for you by including it in Mills rental storage.
Advantages of this solution:
Optimisation of your investment and availability of the entire Mills range.
Permanent availability of your equipment with loading and unloading from your lorries within 48 h.
Quality conservation of your equipment with storage in our warehouses.
Monthly report on the positioning and availability of your equipment.
Quality equipment always available according to your project needs.