IGR Villejuif, an emblematic station…
17/04/2021
The Vinci construction and Spie Batignolles built near the institute Gustave-Roussy an amblemic station of the grand paris express.
To allow the passage of the tunneller of station 14 wich is a priority over station 15, a temporary apron on cylinder was made at a depth of 36m00. Mills carried out the studies and implementation of the touréchaf shoring and the installation of 2400 m² of formwork. The Escalib Mills have been installed to allow the traffic. A Mills Acram footbridge was installed over the tunneller's passage. Today, Mills makes the perimeter slabs of the 8 floor levels in orange quarter, which requires the rotation of the shoring materials by the 35 companions.
A real well of lights of 50m00 of depth on 50m00 of diametre.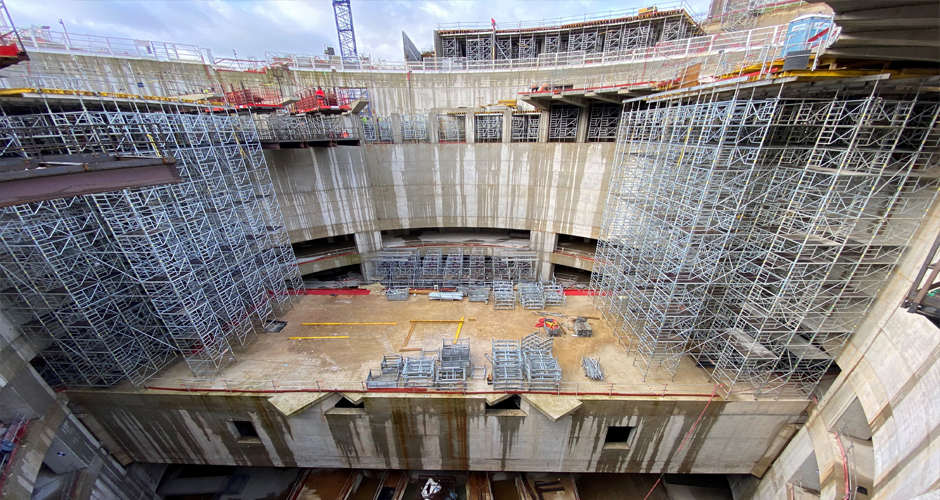 Shoring and formworks of the slabs in console.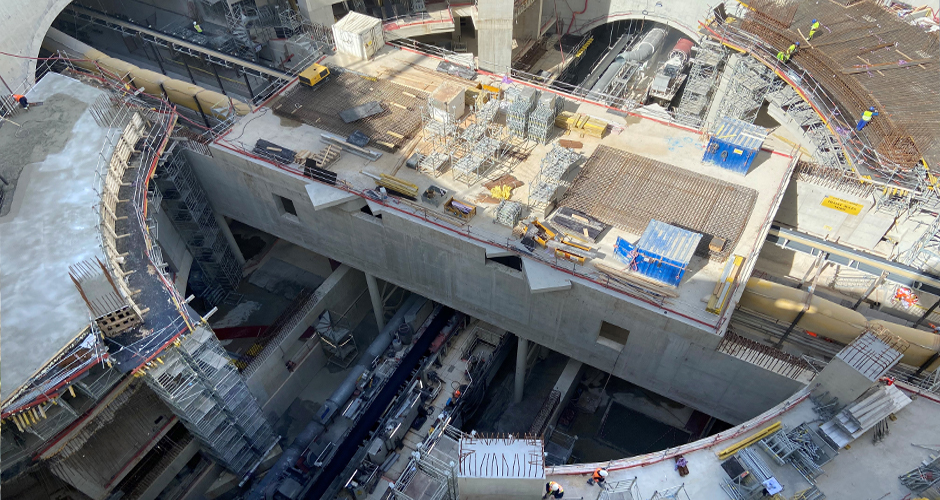 Shoring of the 8 levels of peripherals slabs.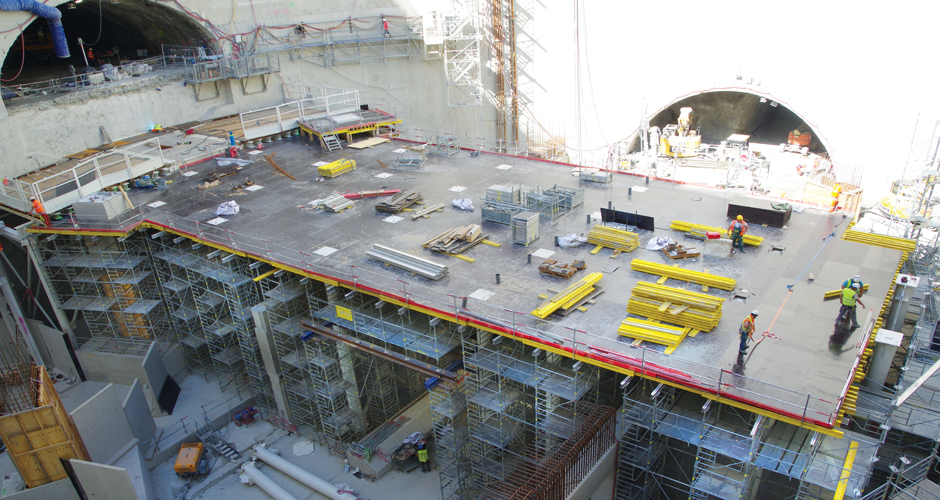 Tourechaf shoring and formworks of the slabs that will support the tunnel of station 15.
Read the Mills news N°34 (french version) :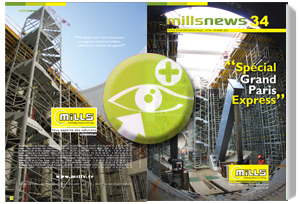 Mills thank Warmly the Vinci Construction – Spie Batignolles and Société du Grand Paris teams for their trust…