The "stadium of lights" at Lyon
24/09/2014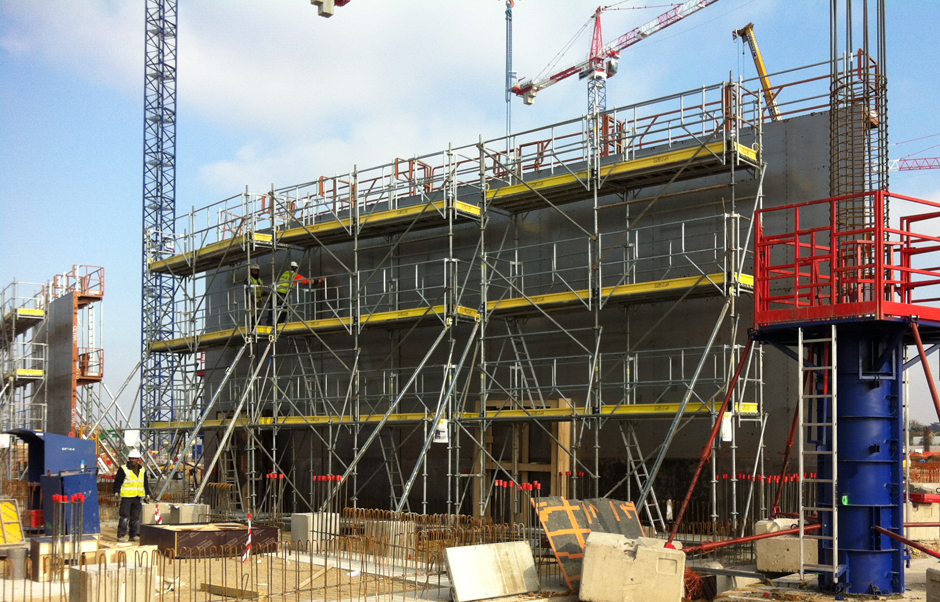 The big Lyon stadium is rising up in the town of Décines-Charpieu.
Vinci Construction teams are hard at work.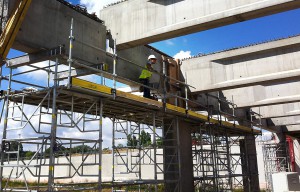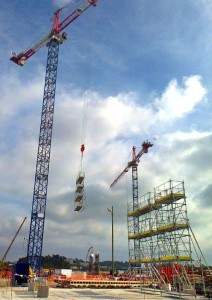 To reinforce the shells, Mills has rented out 60
Mills Acram MDS
6 m high reinforcement scaffolds fitted with safety rail and lifting rings for crane displacement. The scaffolds are stablised by push-pull props and concrete ballast.
70 Touréchaf are being used to key the girders. And 140 tonnes of Tourétai fitted with 6000 ml M20 wooden beams support the pre-slabs for the podium around the stadium.

The planned 60,000 seats in the Lyon stadium will be ready for the Euro 2016 football tournament.