Reservoir R7 in Villejuif
10/09/2014

Bouygues TP and Sogea-Gtm (Vinci group) are building a reservoir
with a capacity of 50 000 m3 at Villejuif (94) at the request of the Île-de-France Regional Water Authority (SEDIF).
Shoring with decking in the HEB:
First of all, Mills planned and installed 20 tonnes of Touréchaf fitted with full decking with a surface area of 220 m² to allow our colleagues to work safely in the HEB (Hydraulic Energy Building) tank.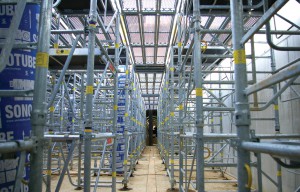 In fact with the Touréchaf full scaffolding can be reassembled at the top of the towers, facilitating work and movement.

Shoring the reservoirs
For the second phase, Mills has been retained to shore up the semi-buried reservoirs (4 tanks 110m long, 10m wide and 12.50m high).
Moving operation
After pouring the slab, all the Mills Tour shoring equipment was removed and then moved a distance of 55m by Mills fitting teams. That's almost 500 tonnes of material delivered to move the project forward.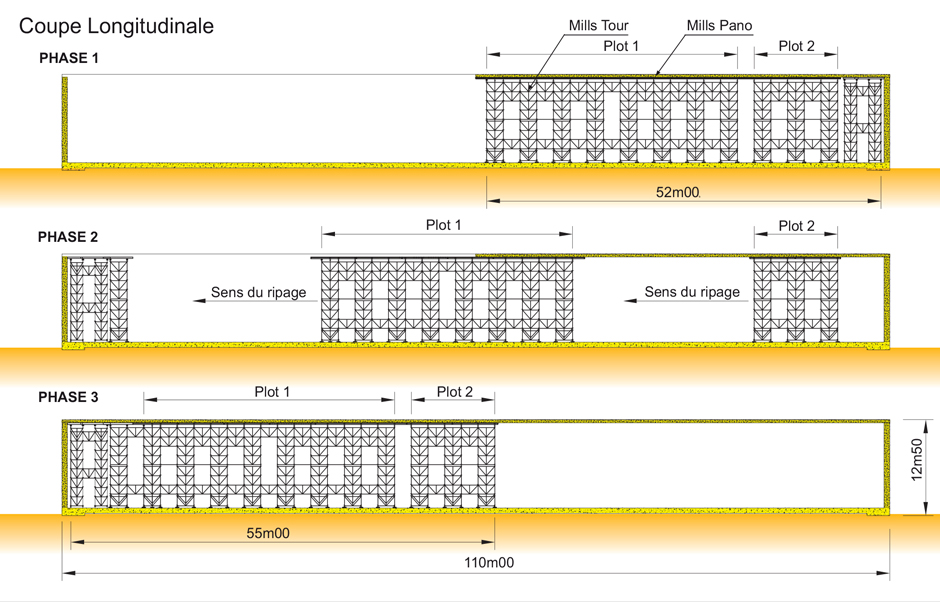 The architecture and landscaping of the scheme, near the Gustave-Roussy Hospital, will be particularly well integrated in the urban environment.


Key Figures
> Client: Bouygues TP and Sogea – Gtm (Vinci group).
> Contracting authority: Île-de-France Regional Water Authority (Sedif).
> Dimensions:
– Length: 110 m
– Width: 52 m
– Height: 12.50 m.
– Weight: 500 tonnes of Touréchaf, Mills Tour and Mills Pano equipment.