Tourechaf
New generation of integrated safety tower.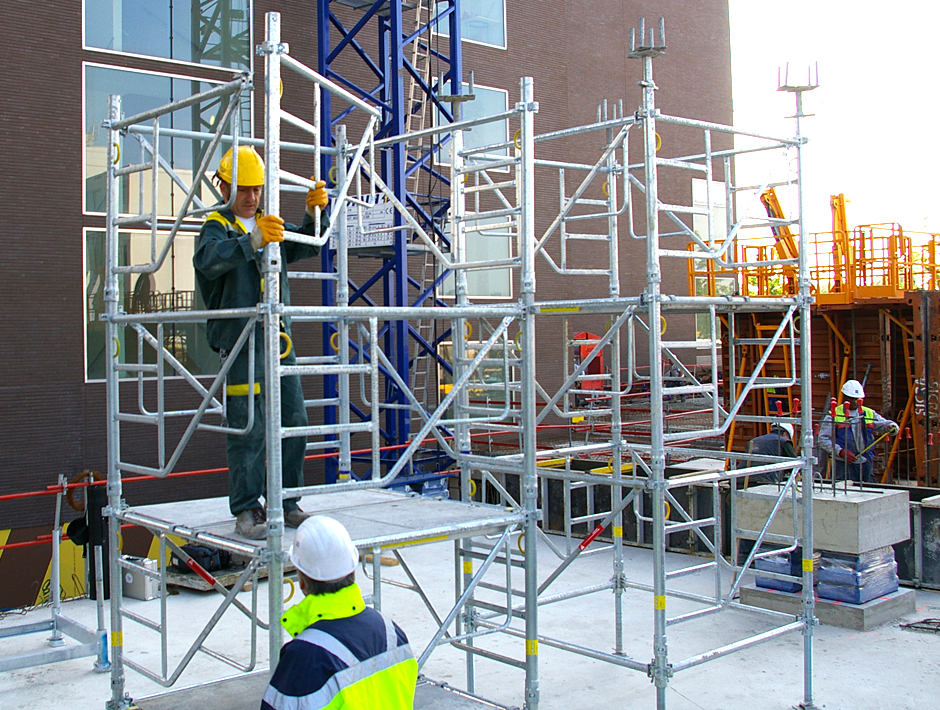 TheTouréchaf is a new shoring tower with integrated safety. Innovatively simple to use and lightweight. Its compatibility with scaffolding makes it easy to install bracing, connections and decking between towers.
Advantages:
4 identical frames for each level.
Each frame has:
– Safety: top rail, mid rail, access ladder.
– Automatic locking without pins.
– A lifting ring.
1 floor only with hatch.
Unit weight of normal wear parts less than15 kg to reduce MSI.
Compatible with our scaffolding system:
– Bracing and connection without tube and clamp.
– Decking between towers for shuttering and deshuttering operations
– Decking at the top of towers for keying beams.
NT24 compliant, CRAMIF (Île-de-France health insurance authority).
6 tonnes per standard.

See the technical documentation: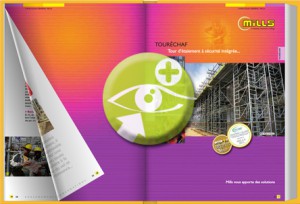 Examples of construction work: