MWP: Mills work platform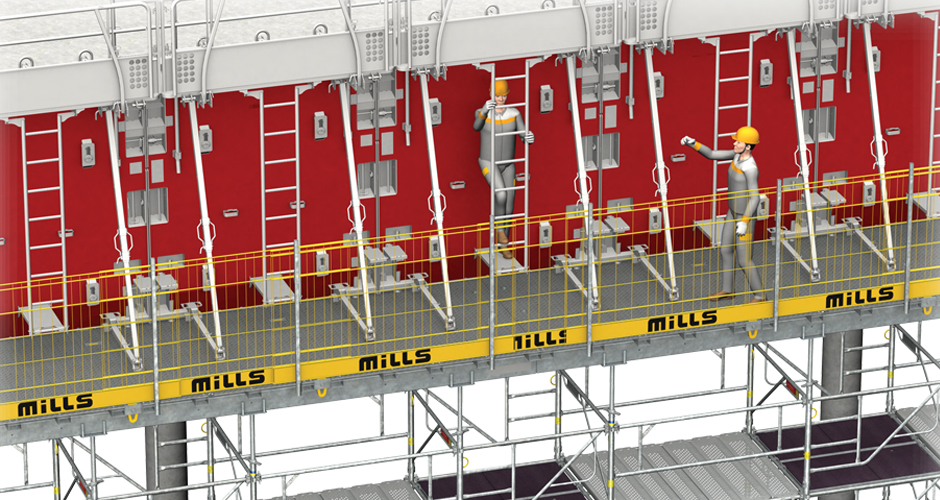 Designed for Touréchaf, MWP allows for the creation of working surfaces at the periphery of the façades for the personnel or for supporting the vertical formwork as a replacement for cantilever working platform.
It is proposed with a plywood or steel teardrop plate cladding. The 2 versions are compatible. The type of cladding is interchangeable..
Advantages :
Safety:

Inserts for guardrail post.
Handling is facilitated by folding lifting rings.
Compatible with Touréchaf.

Composition:

4m00 or 6m00.
Fastening between MWPs via bolting.
Key system between MWPs.
Accessories for extensions.

Bearing capacity:

Temporary storage: 2,000 daN (1m00x1m00).
Vertical formwork panel: 900 daN/m to 2,730 daN/m (see chart).
Execution load: 150 daN/m².
See the technical documentation: