Escalib Mills Hexagonal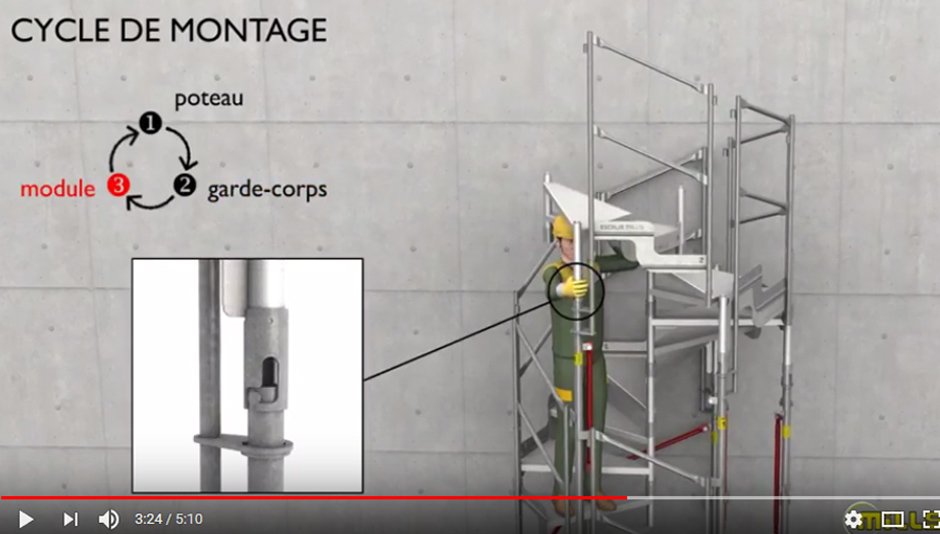 Click on the image to view the erection video.
The new hexagonal version of the Mills Escalib can be erected safely by hand, without a crane, without tools and with harness.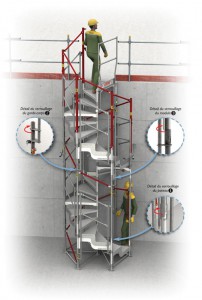 With side exits from both steps of the top flight, it can be used to access any height up to 4.9 m without additional steps.
It can be erected simply and rapidly using the same operations for each flight comprising an upright, a guard rail and a two step module.
Workmen can move up and down safely and easily, reducing wasted time and eliminating the risks associated with ladders. It has a very small footprint
Plus points
Simple and rapid erection using repetitive actions.
Erection by hand without tools or harness.
No small part to lose.
Unit weights less than 9 kg.
Only three components per side
No scaffolding erection training required.
Small footprint
Browse the technical documentation: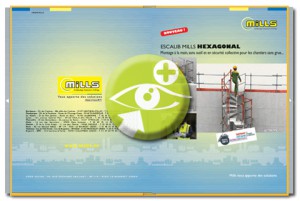 "Innovation and quality for worksite safety"